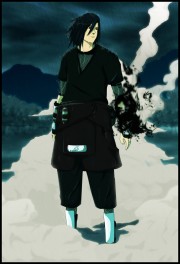 Sasuke Uchiha (うちはサスケ, Uchiha Sasuke) is a main character in the Naruto series. He was originally introduced as a protagonist; a member of Konohagakure's Team 7. As the series progressed he became an antagonist, culminating in his association with Akatsuki, becoming one of the most dynamic characters in the series. Sasuke is currently a missing-nin and an international criminal, as well as one of the last surviving members of the Uchiha clan, along with Madara Uchiha. &nbsp
Ad blocker interference detected!
Wikia is a free-to-use site that makes money from advertising. We have a modified experience for viewers using ad blockers

Wikia is not accessible if you've made further modifications. Remove the custom ad blocker rule(s) and the page will load as expected.